If you own a fencing business, then just like any business, you will need a proper website to expand and promote your business. This business website should not be any generic website. Websites for fencing businesses will need to be more specific in nature. So, to get started with a website for a fencing business, here's what you will need.
Decide on a Logo
A logo is the face of your business. It will define what sort of business you are running; it's attitude towards customers. It is usually a good idea to hire a professional to decide on a logo since it is the first thing that people will notice about business. It can be a simple graphic or a textual one, but it is advisable to keep the logo as simple as possible. That way, it will be remembered easily. Since it is a fencing business, it is a good idea not to directly use an image of a fence as it may show that the business is of some closed off nature. All in all, the logo should have a positive and open vibe, and show that the business provides protection to the client's property.
Enlist your products
Make sure that you have listed all the products for your website. Everything from even the screws and the rail joints should be on the website. Categorize the products. Categorize the wires by their material and gauge. Enlist the availability of the items too. This ensures that the correct search results are shown on the website. So when a customer searches for galvanised square mesh on your website, he or she should not only get all products that use a galvanized square mesh, but also galvanized steel wires, or other square meshed fencing. Categorization makes product discovery way easier. Even if you are hiring professionals to design the website, you will have to make sure that the inventory is properly tagged and cataloged.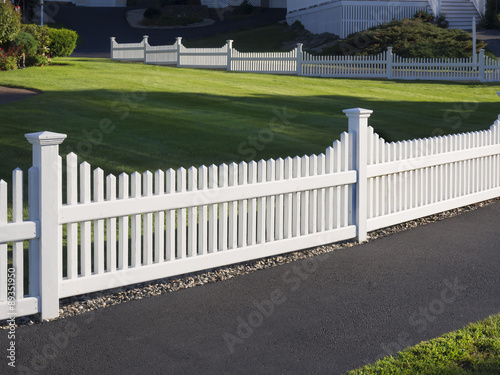 See: The Fencing Store on Facebook
Keep it Simple
Keeping it simple is truly the most important tip for designing great websites. When people come to your website with a need for fencing, you can expect that they probably have some idea of how things work. So, allow the user to directly search for products. Keep the pages clean and minimal so that they load up quickly. You can have your own business blog, new arrivals, and more elsewhere on the site. Take a hint from more popular shopping sites, see what you like and dislike about them and implement those. Even if you do not allow shopping on your site, keep the database of your inventory online so that people will know what you have in stock and what services you offer.
Make reaching out to you easy and should follow the Fencing law in Victoria
Even if you make a website, customers will still want a personal touch. They will still prefer to talk to you about certain things over the phone or email. So, make sure that they can reach out to you easily. You can keep a contact form that the customer can fill up, and you will get in touch at your convenience.
Bottom line
Making a website is not rocket science. It can be done even by novices with all the tools that are available these days. But running a business takes a lot of effort. Make sure that the website helps you to reduce that effort.